Our Impact
In an increasingly competitive marketplace, broadcasters' engagement is more important than ever. Congressional races across the country can make a difference in shaping the future of our industry.
2019 Highlights and Future Initiatives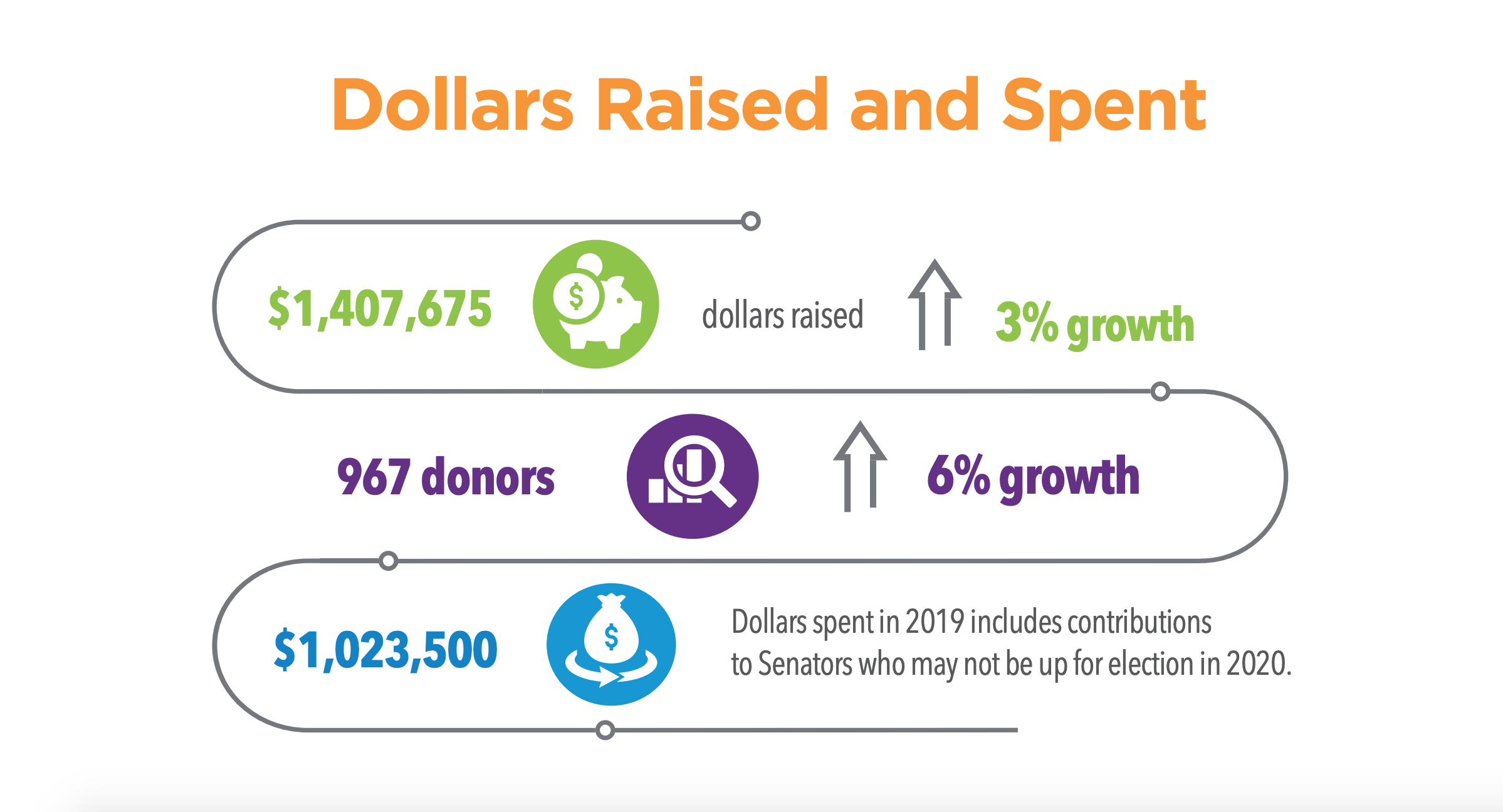 Best Year Yet
$1,407,675 raised and 967 donors - the highest totals ever in a calendar year.
2020 Election
In 2019 NABPAC spent $1,023,500 to support 243 candidates up for election.
Local Events
Local broadcasters supported 20 in-state events hosted for members of Congress.
Educating Congress
NAB's advocacy team is continually educating and meeting with members of Congress on important broadcasting issues like retransmission consent, performance fees and advertising deductibility.
Engage Broadcasters
Engage hundreds of new broadcasters in NABPAC advocacy.